There were no "How To" books in 1973 when a young couple named Robin and Phil Tawney decided to take on Montana's entrenched interests with a little start-up called the Environmental Information Center. Instead, they were driven by the powerful sense that Montana's natural environment was worth protecting. And that time might be running out. Quickly attracting a wide range of supporters, they decided simply to present the facts forcefully and persistently to the people who made the decisions. Solid research became the foundation, and energetic advocacy the method. The goal never wavered: to protect Montana's land, water, and air.
In the years since, we added "Montana" to our name, but we're still giving a voice to the voiceless before the Montana legislature, in State agencies, and in the courts. MEIC has successfully stopped coal-fired power plants to prevent their contribution to climate change, passed a ban on cyanide heap-leach mining, and won lawsuits that gave meaning to fundamental constitutional rights. We have always faced a challenge head-on to do what is right for Montana.
Help defend the land, air, and water of this place we call home. Become a member and let the work of saving ourselves by saving our environment continue.
---
When you join MEIC, you will join thousands of others—not just throughout Montana, but across the United States —dedicated to protecting Montana's environment.
---
Although MEIC's look has changed with the times, our mission has not wavered. It is still "to protect and restore Montana's natural environment" as it has been for nearly 40 years.
---
The Pledge Program is a simple and effective monthly giving program that you design to fit in best with your budget and lifestyle.
---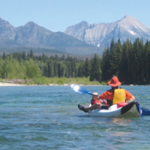 Major Gifts and Planned Giving
People who are Major Donors play a vital role in supporting the organization for the long-term, as MEIC defends your right to a clean and healthful environment. Members who give over $500 per year to MEIC are considered Major Donors.
---
You'll be looking good and showing your support for Montana's environment when you order your MEIC logo baseball cap. This structured cap sports a cotton twill crown and bill, with a mesh back.