MEIC plays an active role in promoting Montana clean energy projects and policies. Montana has an abundance of clean, renewable energy resources such as wind, solar, energy efficiency, small hydro, and low-emission biomass. In fact, Montana boasts the 5th best wind resource in the nation but ranks only 22nd in installed capacity. Much more can and should be done to meet Montana's energy needs with these clean, reliable, and affordable resources. These resources are the keys to a sustainable energy future and have numerous indispensable benefits including:
the avoidance of air, water, and land pollution associated with fossil fuel-based power plants;
the absence of greenhouse gas and mercury emissions that accelerate global warming and compromise public health;
the virtue of insulating consumers from the fuel price risks of coal and gas; and
the creation jobs and new income for local landowners and governments.
---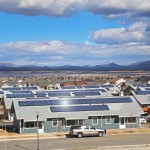 Montana and the Clean Power Plan
The Clean Power Plan proposed by the U.S. Environmental Protection Agency will play a critical role in reducing dangerous carbon emissions in Montana as well as assist in spurring clean energy development and jobs.
---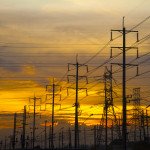 NorthWestern Energy's Resource Procurement Plan
Every two years NorthWestern Energy (the state's largest utility) submits a plan to the Public Service Commission outlining the utility's 20-year vision for Montana's energy future. MEIC participates on an advisory committee as part of this process and submits technical comments concerning the plan.
---
MEIC plays a key role in supporting federal, state, and local policies that promote clean energy. At the state level, MEIC leads the effort to pass policies that help expand clean, affordable, reliable and efficient energy solutions for Montana.
---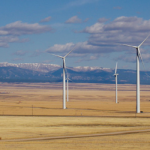 Montana Renewable Energy Projects
Montana has an abundance of wind, solar, and other clean, renewable resources. MEIC has a track record of effectively advocating for clean, renewable energy projects across Montana.
---
Montana Building Codes and Conservation
Energy efficiency and conservation are the least expensive, most reliable, and cleanest energy sources available. MEIC works to promote energy conservation, our single greatest energy source.
---
In addition to promoting clean energy alternatives, MEIC also focuses on education to make others more aware of the benefits of renewable energy and the danger climate change poses to Montana and the entire world.
---
Montana and Federal Clean Energy Tax Credits
Tax credits and low-interest loans help reduce upfront costs for individuals who improve the energy efficiency of their homes or install renewable energy systems on their property.