A major part of MEIC's work in protecting Montana's environment is advocating at the State legislature on environmental issues. It is the reason MEIC was founded, and since the 1974 legislative session MEIC has been the leading voice for the environment. Because of MEIC's presence, the environment is guaranteed to receive attention at the Capitol. MEIC will be present every day during the 2017 Montana Legislature, advocating on behalf of clean water, clean air, and healthy landscapes for all Montanans. 

Advocating on behalf of the Environment in the 2017 Montana Legislature
We will advocate for the environment during the 2017 Montana Legislature on a wide range of issues, from clean water to clean air, to protecting our State forests. Development of clean energy and transitioning away from traditional, fossil-fuel based energy is a key part of MEIC's lobbying efforts as we work to tackle the immense problems associated with global warming. Our lobbyists work very hard to assure that the environment, and the issues our members care about, have a voice. But we cannot do it alone, and need the help and advocacy of our members and supporters. Protecting the environment in the 2017 Montana Legislature will require everyone's efforts. So please, make use of the Capitol Monitor (MEIC's Legislative Newsletter), our bill tracker, and take some time to contact Montana legislators on the environmental issues that matter. Lets protect the things that make Montana special.
---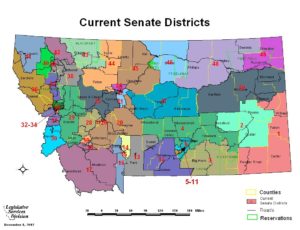 2017 Legislative Voting Record
MEIC's Legislative Voting Record provides objective, factual information about the most important environmental legislation considered during the 2017 session, and the corresponding votes of legislators.
---
Legislative Bill Tracker 
Use MEIC's Legislative Bill Tracker to keep up-to-date on bill draft requests, and introduced bills and their status. You can track legislation, read fact sheets, and contact legislators.
---
One of the most effective ways to influence the legislative process is to contact the Montana legislators who represents your district.
---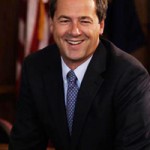 Contact Governor Steve Bullock
Governor Steve Bullock plays a critical role in the legislative process and in the administration of our state government. Contact the governor, and become an advocate for clean air and clean water for all Montanans.
---
Read MEIC's Capitol Monitor, a legislative bulletin that keeps you up-to-date on issues that affect Montana's environment in the legislature.