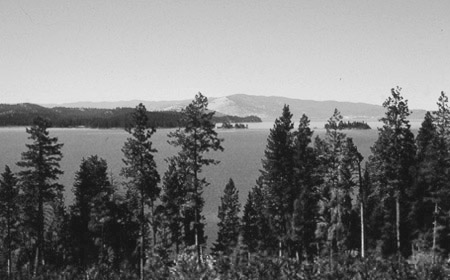 Act now to keep the Flathead from becoming the LOST Best Place! As part of an every-five-year Growth Policy update process, the Flathead County Planning Board recently forwarded a stripped-down and weakened version of the 2007 Flathead County Growth Policy to the Flathead County Commissioners for approval, despite strong public comment against this. The County Commission has now passed a resolution of intention to approve all of the changes the county planning board recommended UNLESS written public comment between now and October 1st convinces them to do otherwise. It's time to send comments–and to ask your friends and neighbors to as well!
If you agree that sound planning is critical to the Flathead's economic future and to the preservation of the qualities that make the Flathead Valley one of the Last Best Places to live, work, play and locate a business, then please take time to contact the county commissioners.
What's more, the document of the proposed changes to the Flathead County Growth Policy posted by the County Commissioners online does not show where changes have been made. Instead they expect you to compare page-by-page the current growth policy to the proposed changes for an almost 200 page document.
For more information, contact Citizens for a Better Flathead.
Take action today, and support planning for the Flathead that is sensible and protects our quality of life.
Deadline for comments is October 1, 2012.
[emailpetition id="11″]