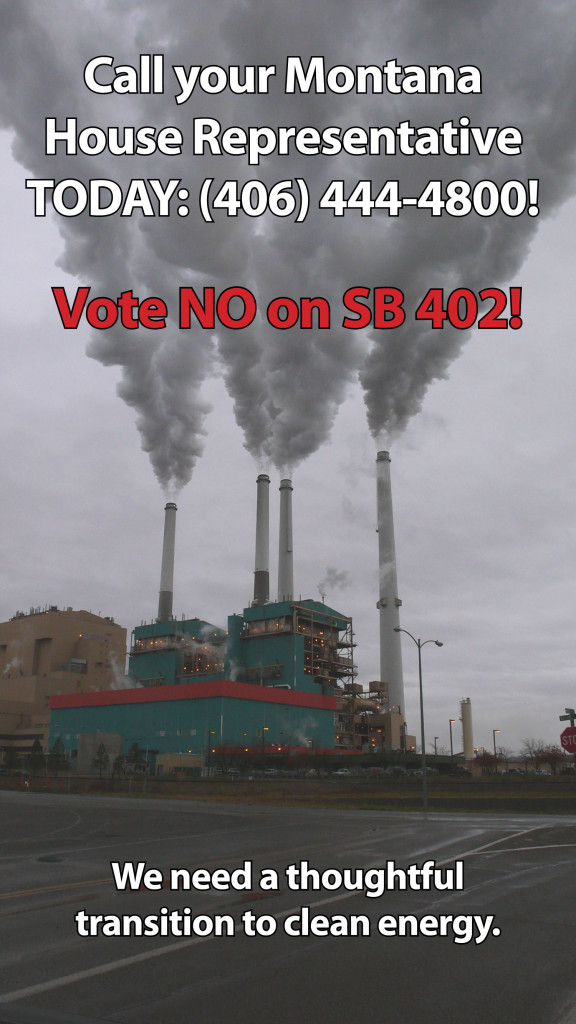 We need you to contact legislators in the Montana House of Representatives TODAY, and ask them to oppose a dangerous bill:
SB 402, sponsored by Senator Duane Ankney (R-Colstrip), tries to force uneconomic coal plants such as Colstrip to stay open and pollute for decades. If Colstrip's owners decide to close they could be subject to multimillion dollar penalties. This bill also interferes with the State's adoption of the U.S. Environmental Protection Agency's Clean Power Plan to reduce carbon pollution from coal-fired power plants.
Please ask your legislator to VOTE NO on SB 402!
You can leave a message for your legislator by calling the Legislative information desk at (406) 444-4800.