Stop the Proposal to Pollute Montana's Rivers with Dirty Keystone XL Tar Sands Oil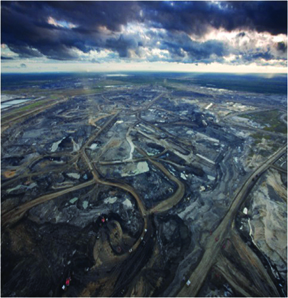 Remember Exxon's oil spill disaster on the Yellowstone River? More than 50,000 gallons of crude oil poured out of an Exxon pipeline that ran underneath the Yellowstone River — contaminating water, poisoning wildlife, and harming agricultural lands along the banks.
Now the Montana Land Board is considering ram-rodding a proposal forward to run the TransCanada Keystone XL pipeline directly across the Yellowstone River, before the Department of State finishes the environmental analysis and determines whether the pipeline is even in the national interest! The first Keystone pipeline had more spills in its first year than any other first year pipeline in history. Since it was built in June 2010 it has suffered 14 spills.
The Keystone XL project is proposing to carry approximately 830,000 barrels of toxic tar sands oil from Canada and across Montana to Texas, where it will be exported to foreign markets. Mining in the tar sands is incredibly destructive to our water and climate. Dr. James Hansen of NASA, one of the world's foremost experts on climate science, wrote that full development of the tar sands "will be game over for the climate." And now the Montana Land Board wants to put a rush job on enabling one of the most environmentally destructive projects in human history, all the while threatening our cherished Yellowstone River — for the price of $3 per foot.
The Montana Land Board is moving forward on the proposal without providing any maps, or details including proposed easement terms before a finalized Supplemental Environmental Impact Statement has even been finalized, based simply on the condition that "Approval for easements across State of Montana Trust Lands is contingent upon Keystone receiving a Presidential Permit." We need you to take action today. Contact the Montana Land Board, tell it to protect present and future generations from the devastating impacts of climate change, protect native people's whose home is being destroyed by the mining, and protect Montana's water. Request they reject this terrible proposal!
[emailpetition id="15″]