Click on this link to see the latest issue of Down to Earth.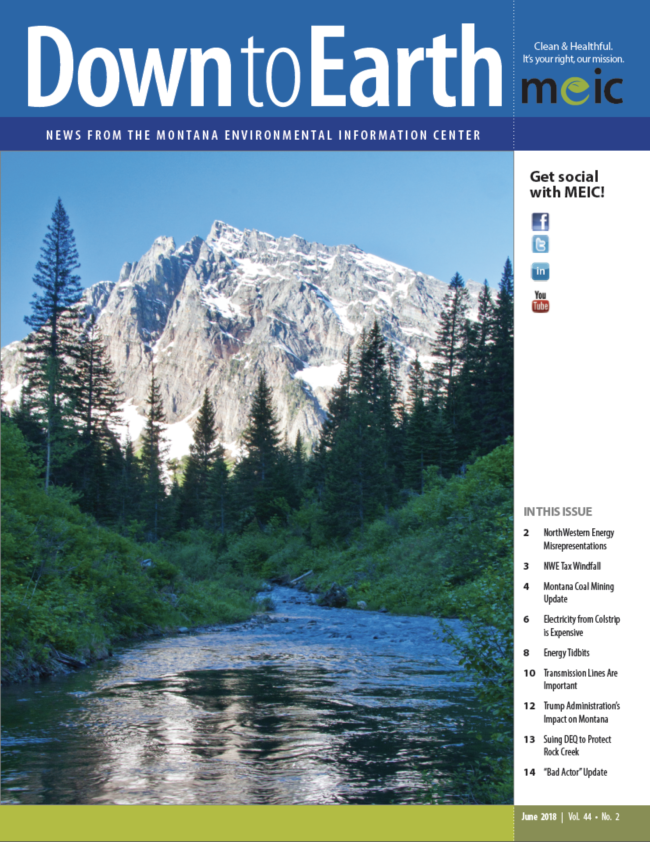 In this issue:
NorthWestern Energy Misrepresentations
NWE Tax Windfall
Montana Coal Mining Update
Electricity from Colstrip is Expensive
Energy Tidbits
Transmission Lines Are Important
Trump Administration's Impact on Montana
Suing DEQ to Protect Rock Creek
"Bad Actor" Update
Would you like to receive future newsletters from MEIC? Sign up for MEIC's Action Alert Network!