Click on this link to see the latest issue of Down to Earth.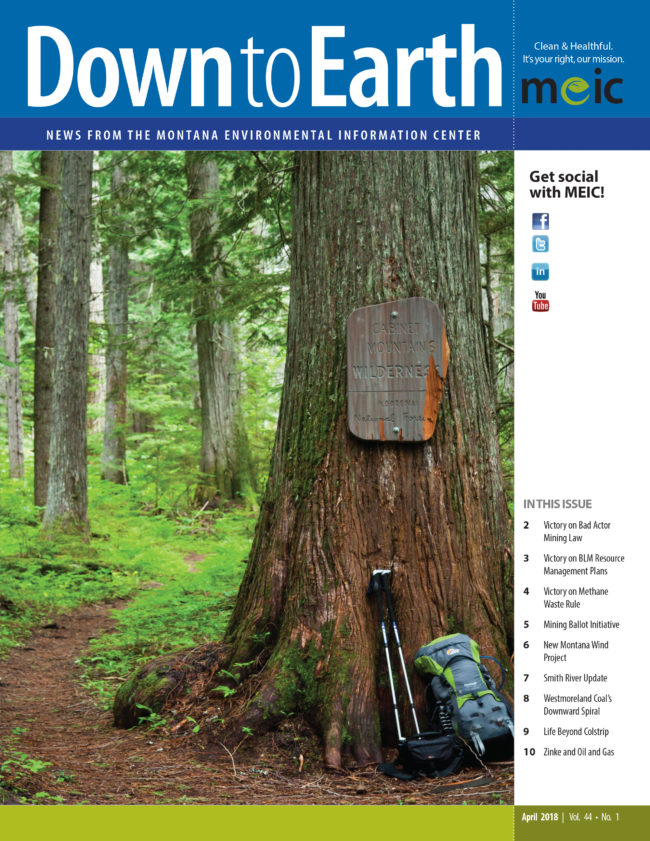 In this issue:
Victory on Bad Actor Mining Law
Victory on BLM Resource Management Plans
Victory on Methane Waste Rule
Mining Ballot Initiative
New Montana Wind Project
Smith River Update
Westmoreland Coal's Downward Spiral
Life Beyond Colstrip
Zinke and Oil and Gas
Would you like to receive future newsletters from MEIC? Sign up for MEIC's Action Alert Network!