Click on this link to see the latest issue of Down to Earth.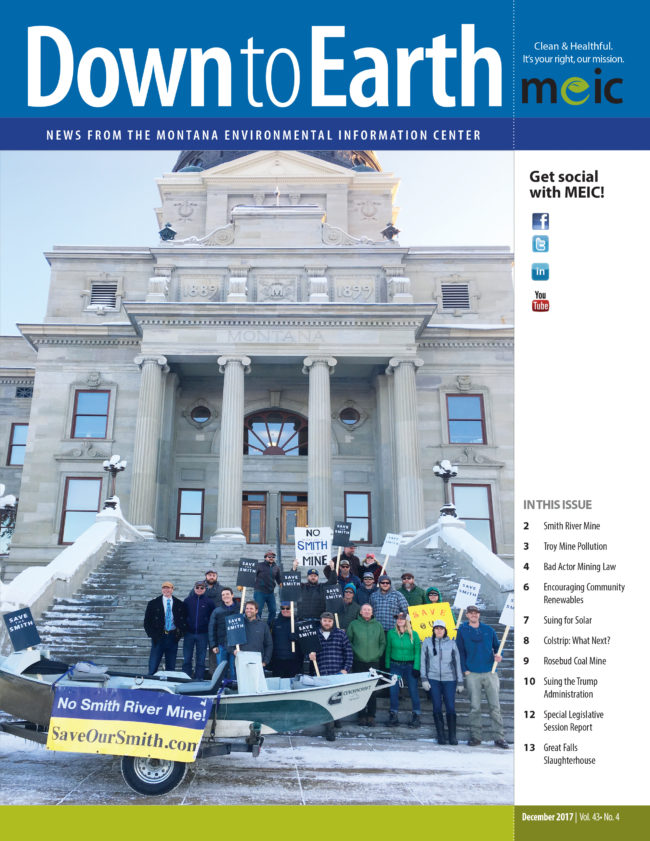 In this issue:
Smith River Mine
Troy Mine Pollution
Bad Actor Mining Law
Encouraging Community Renewables
Suing for Solar
Colstrip: What Next?
Rosebud Coal Mine
Suing the Trump Administration
Special Legislative Session Report
Great Falls Slaughterhouse
Would you like to receive future newsletters from MEIC? Sign up for MEIC's Action Alert Network!