Click on this link to see the latest issue of Down to Earth.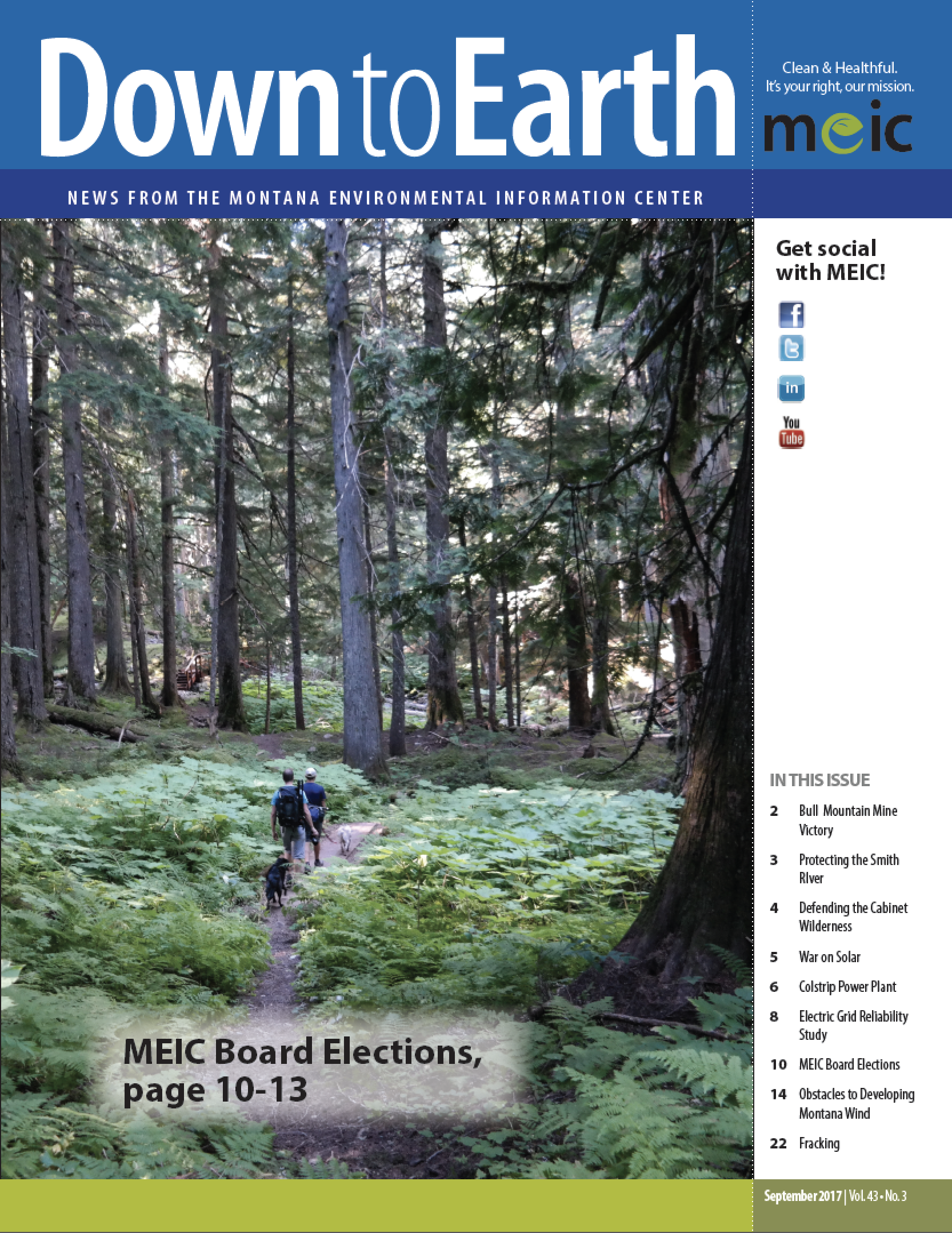 In this issue:
Bull Mountain Mine Victory
Protecting the Smith River
Defending the Cabinet Wilderness
War on Solar
Colstrip Power Plant
Electric Grid Reliability Study
MEIC Board Elections
Obstacles to Developing Montana Wind
Fracking
Would you like to receive future newsletters from MEIC? Sign up for MEIC's Action Alert Network!