Click on this link to see the latest issue of Down To Earth.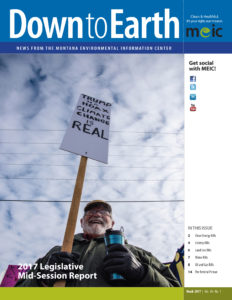 In this Issue, the 2017 Legislative Session mid-session update:
Clean Energy Bills
Colstrip Bills
Land Use Bills
Water Bills
Oil and Gas Bills
The Federal Picture
Would you like to receive future newsletters from MEIC? Sign up for MEIC's Action Alert Network!