Bozeman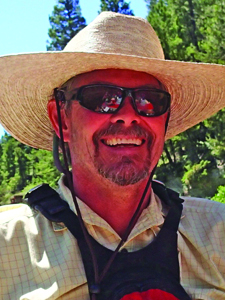 I founded and run a tourism business that sends travelers on sustainable adventures in Latin America. I have spent the past 35 years exploring wild places in the U.S. and overseas, and have guided numerous clients on some of the world's best and most remote rivers and trails. Although I often travel overseas for work, I have deep roots in Montana and the
Yellowstone ecosystem, having lived in the area since 1982. My wife and I are raising two young sons in Bozeman, and keeping Montana's rivers, lakes, forests and mountains pristine for future generations is of great importance to me.
Everywhere I go in my travels I see the impacts of environmental destruction, including climate change, and am determined to fight to protect Montana's amazing natural resources. In particular, I am extremely concerned about global warming, as we know that we cannot allow our planet to warm much more before Montana's natural resources are impacted forever. I strongly believe that MEIC should continue to lead the fight against global warming here in Montana, and that is why I am running for the MEIC Board of Directors.