By Sara Marino, MEIC Development Director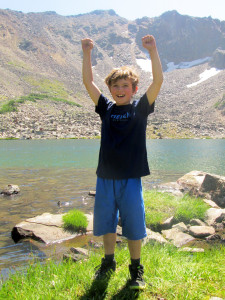 With Earth Day coming up on April 22, it's a good time to reflect on the air, water, and landscapes that nurture our health and our hearts. I am grateful for the opportunity to watch my son grow and thrive in the outdoors, and enjoy all the activities Montana provides in our own backyard – floating, camping, mountain biking, fishing, skiing, and more. And I am always grateful for the people around our state who share MEIC's passion for protecting and preserving all that we treasure today and for future generations. Thank you to the thousands of MEIC supporters who make our work possible. We cannot do it without you!

MEIC is working on some important issues right now, including fighting to protect the Smith River from a proposed underground copper mine; moving Montana beyond coal by encouraging renewable energy and strengthening environmental regulations at coal-fired power plants; and holding polluters accountable to the law, including requiring proper reclamation of an open pit at the Golden Sunlight mine.
If you're not already a member of MEIC, please consider joining us! Learn more about our work at our website or on our facebook page. And if you're in Helena, come meet us on Earth Day at the Holter Museum of Art. Green Drinks Helena, the Holter, Lewis and Clark County Green Team, and the SAVE Foundation are sponsoring a fun event from 6 pm – 8 pm on April 22. Festivities will include a raffle, beer (first beer provided by the Holter and then cash bar), recycled crafting, live music, and local environmental organizations, including MEIC!
Another great way to get involved is to attend a Montanans for Climate Solutions rally on April 26. Fourteen communities around the state will be holding rallies to call on state and federal officials to take decisive and clear action to reduce dangerous carbon pollution and support proactive steps to solve the climate crisis. To find our about the rally nearest you, click here. Happy Earth Day!