Development Director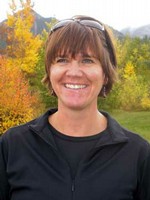 As MEIC's Development Director. Sara works to recruit and retain members for MEIC, keep our active and committed volunteers busy, raise money for MEIC's environmental work, and more.
Prior to joining MEIC, Sara did research work at the National Institute on Money in State Politics located in Helena. Before moving to Montana in 1998, she worked in membership services for the Center for Marine Conservation in Washington, DC and for a direct marketing firm that fundraised for a variety of non-profit clients.
When not at MEIC, Sara can be found hiking and backpacking in Montana's wild places from Glacier down to the Beartooths.
Contact Sara at: smarino@meic.org